Nissan of Hawthorne's automotive expertise is a product of our sustained interest in industry trends and characteristics. We are privileged to share the latest news, promotions and events with you and hope the information will enhance your shopping experience. As you know, there are many new cars from which to choose, and we believe an informed customer is the best customer.
PRE-OWNED SENTRAS IN STOCK!
GET TOP DOLLAR FOR YOUR TRADE!
GET THE CREDIT YOU DESERVE!
ONE TO ONE REWARDS PROGRAM

Once a member of this program, you receive credit for every dollar spent on parts and service at Nissan of Hawthorne!
Click here to learn more.
WE HAVE THE NEW NISSAN PATHFINDER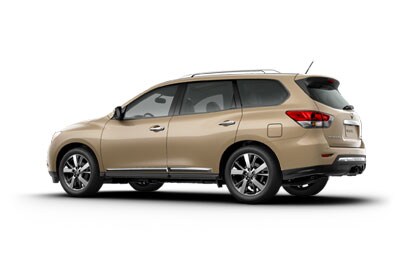 2017 Nissan Pathfinder Offers Best-in-Class Fuel Economy, Roomy Premium Interior, Family-Focused Versatility and Thoughtful Technology.
All-New 4th Generation Pathfinder Features Intuitive 4WD, Innovative Child Safety Seat Solution, Tri-Zone Entertainment System, Around View™ Monitor and Much More!
Available Now!
YES! WE HAVE FINANCING AVAILABLE! YOU WORK, YOU DRIVE!
DRIVE MORE, PAY LESS